増田宇宙通信所
The Masuda Tracking and Communications Station is home to a total of four parabolic antennas as well as the No. 1 Observation Building, the No. 2 Observation Building, the Satellite Laser Ranging Observation Building, the Communications Building, the Power Building and mid-division collimation. The Exhibition Room is located in the No. 1 Observation Building. You can have fun learning about artificial satellites and the tracking control of artificial satellites through videos and exhibits.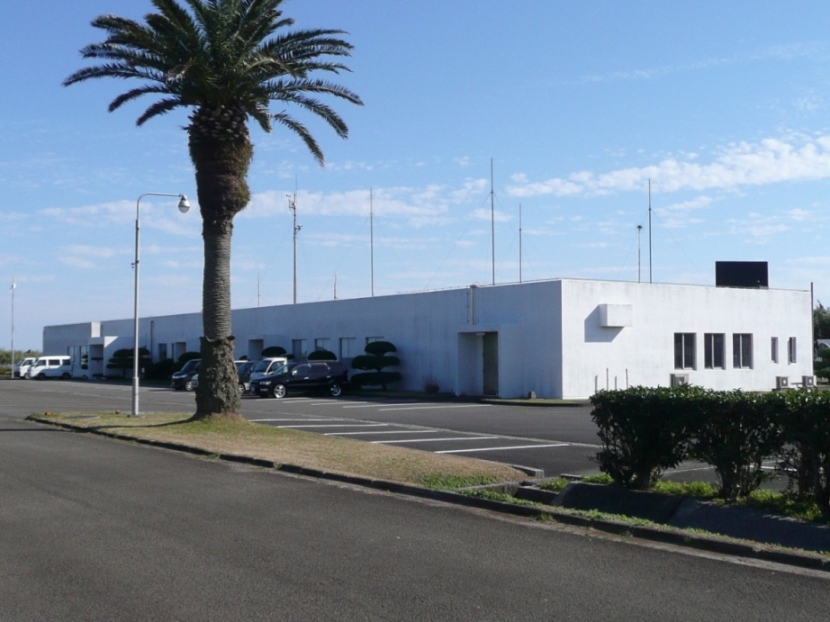 TEL +81-997-27-1990
Website
891-3603
1887-1 Masuda, Nakatane-cho, Kumage-gun, Kagoshima
Admission fee Free
Opening hours
Advance reservations/switchover basis: 11: a.m. to 11:30 a.m., 1:30 p.m. to 2 p.m. and 3 p.m. to 3:30 p.m. on weekdays
Advance reservations reception: 9:30 a.m. to 12:15 p.m. and 1 p.m. to 5:45 p.m. on weekdays
Fixed closed days 
Saturdays, Sundays, public holidays and the New Year's holidays (December 28 to January 3)
*Please understand that the museum may close on a temporary basis due to rocket launches and other events.

Other 
The Masuda Tracking and Communications Station is currently operating on an advanced reservation basis to prevent the spread of COVID-19. Please make a reservation according to the procedures upon checking the Exhibition Facility Tours section in the URL below.

■Katsuura/Masuda/Okinawa Space Communication Stations: Exhibition Facility Tours (Advance Reservations Only)
   https://track.sfo.jaxa.jp/special/saikai.html