The ocean of Tanegashima attracts anglers looking for big catches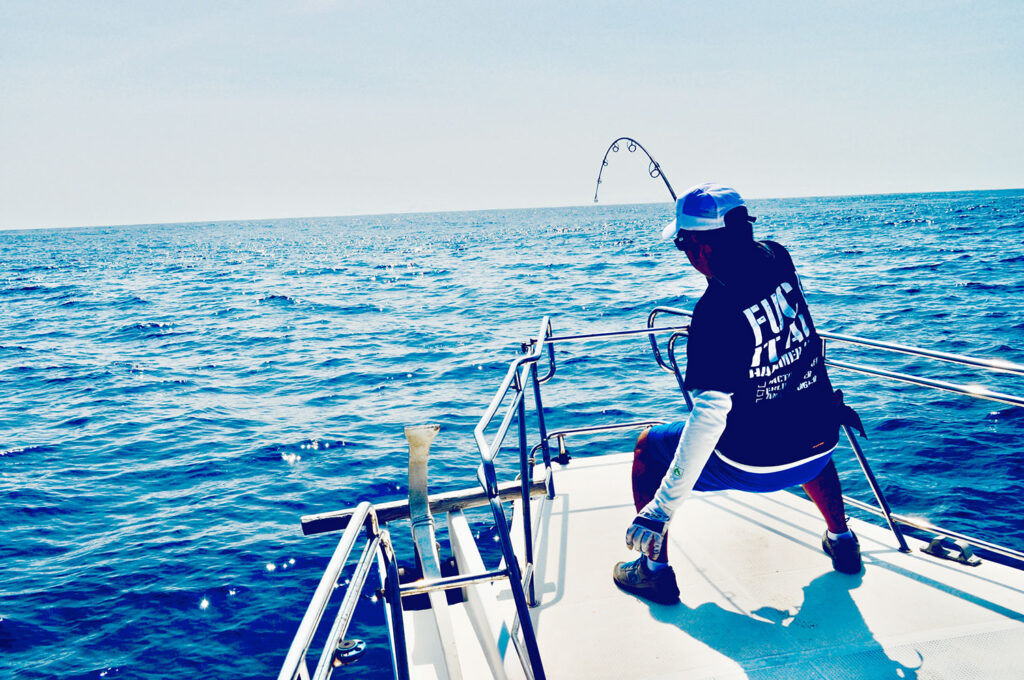 Northernmost Limit for Giant Trevally (GT) Fishing in Japan
GT are distributed widely – the eastern coast of Africa, southern Japan, the Hawaiian Islands, Iles Marquises and northern Australia. They live in warm regions. GT are called urua in Hawaii. They are fished with squid and fish serving as the bait using a thick and strong rod called a urua pole. GT started to be fished with a lure mainly by some enthusiasts from around the 1980s. This method has penetrated various places with the evolution of fishing tackle.
GT fishing has spread from the south to the north in the Nansei Islands in Japan. It is now becoming very popular in the area of ocean at the northern limit of where GT live (e.g., the Tokara Islands, Amamiooshima and Tanegashima).
Red Monster That Can be Targeted from the Land
It was thought there was only one species of bigfin reef squid that could be caught in Japan. However, this species has been divided into three – shiroika, akaika and kuwaika – according to the characteristics of their bodies in recent years. Akaika bigfin reef squid live in large numbers in the south. They occasionally grow to a large size of five kilograms or more and are characterized by a slight reddishness. Some anglers call them the red monster from those features.
Tanegashima is a place where you can catch this red monster. This means it is attracting attention as a sacred spot for giant bigfin reed squid.